Main Street Live Music Series
Thursdays, July 14 – August 18, 2022 from 5 – 8:00 p.m.
Main Street, Stowe Village
Stowe Vibrancy's summer music series showcases artisan vendors and live music each week. Dine picnic-style on the public Village green while you listen and enjoy. Click here for more event details.
Interested in selling your artisan made products? Click here to apply.
Kicking off the season Michael-Louis Smith & Brooklyn Circle
celebrate 20 years together bringing high energy original jams to listeners in NYC and beyond. The group features legendary bassist Diallo House, guitarist Michael-Louis Smith, and drummer Ismail Lawal. The musicians in the band, all of whom are also composers, are an integral part of the modern jazz scene at home in New York and around the world.
Brooklyn Circle delivers a powerhouse live show that includes virtuosic soloists, cutting edge original compositions, telepathic band interplay and has a certain inexplicable aspect to the music. This brotherhood of like minds and sprits has crafted a unique sound, style and singular vision from years of performing together and they cite influences as diverse as Miles Davis, The Grateful Dead, John Coltrane, Bob Marley, and the Wu-Tang Clan.
Cooie & Adlai combine Cooie's clear, soulful and vibrant vocal stylings with Adlai's masterly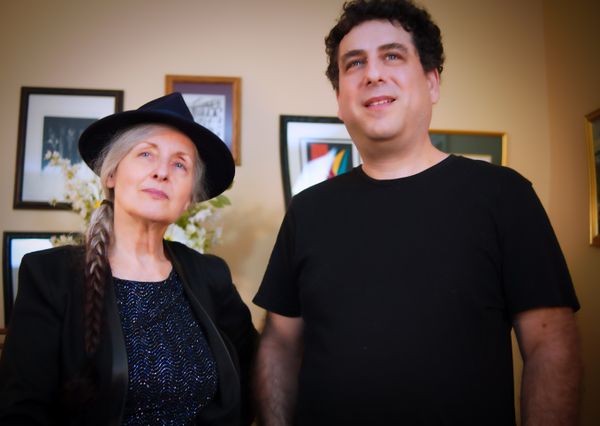 keyboard accompaniment, together lending gorgeous expression to the popular and traditional music we all know and love. This duo brings songs to life across multiple genres, featuring Adlai's strengths as a seasoned singer/songwriter and keyboardist, and Cooie's heartwarming and hilarious stories. That new guitar of hers will be making an appearance too.
You may find yourself up and dancing – and you just might have as much fun as these two fine musicians!
Breathwork pays homage to the styles of quintessential American guitarists
such as Bill Frisell, Ry Cooder and Marc Ribot through a lens of improvisation and collaboration. With a repertoire of tasteful covers and dynamic originals ranging from lyrical ballads to fiery explorations, Breathwork's live shows are unique and unpredictable musical experiences that weave together numerous genres and textures in a way that is both intriguing and relatable. Xander Naylor, guitar; Pat Markley, bass; Ethan Snyder, drums.
The word "Guagua" means bus and the music will take you on a panoramic ride through Cuban and Brazillian grooves and melodies.
The band plays all original music featuring danceable and infectious percussion, triumphant horns, and spirited piano and guitar. Guagua's original "psychotropical jazz" blends guitar and piano melodies with tropical African, Caribbean & Brazilian polyrhythms.
Guagua was born at the Radio Bean, a beloved musical incubator/coffee house in Burlington, Vermont. It was a cold Tuesday night in January '04 when composers Raph Groten and Geoff Kim invited what would become the core of Guagua to work out some of their original Cuban, Brazilian, and metaphysically-inspired compositions in front of the Radio Bean regulars. No charts, no set lists, not even a Real Book was to be seen that night. All they had to go on was their wide diversity of musical knowledge, some half-formed ideas and an ability to communicate with each other rhythmically and musically. Since its inception, the band has played oodles of shows, recorded 3 acclaimed albums while holding down a monthly gig at the Radio Bean.
High Summer performs a mix of original compositions and well-curated covers
that highlight the group's dynamic musical exploration over a deep-pocket rhythmic foundation, born from years of collaboration in some of Vermont's finest bands.
Vorcza is explosive, a musical evolution at high speed. This instrumental trio is comprised of Ray Paczkowski
on hammond organ and keyboards, Gabe Jarrett on drums, and Rob Morse on acoustic and electric bass. Though the three members are known for their sideman roles in groups—from the Trey Anastasio Band to the Hadestown Orchestra—the democratic unit that is Vorcza has been playing together for close to 20 years, and has continued to move and inspire crowds with their singular brand of fiery, danceable jazz/funk improvisation.
A standout on the eastern US creative music circuit since its inception in the early 2000s, Vorcza has two albums of original material to their credit, and have appeared on stage with luminaries Peter Apfelbaum, Josh Roseman, Cyro Batiste, and Nicholas Cassarino among many others. After performing at festivals from Bonnaroo to Evolve (in Nova Scotia), Vorcza returns to their roots in Vermont with this performance in Stowe.
Each week we welcome nationally acclaimed guest artists:
– July 14th – Michael-Louis Smith & Brooklyn Circle
– July 21st – Cooie & Adlai
– July 28th – Breathwork
– August 4th – Guagua
– August 11th – High Summer
– August 18th – Vorcza